I finished reading Stone Cold Touch (The Dark Elements #2) by Jennifer L. Armentrout on Tuesday for an
Around the World ARC Tour
.
From Goodreads:
Every touch has its price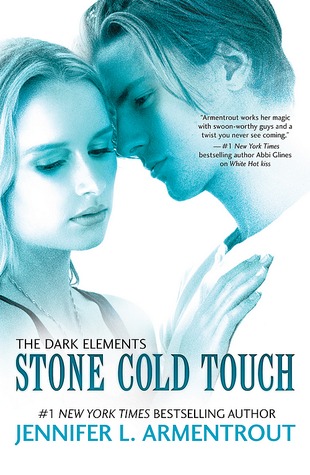 Layla Shaw is trying to pick up the pieces of her shattered life—no easy task for a seventeen-year-old who's pretty sure things can't get worse. Her impossibly gorgeous best friend, Zayne, is forever off-limits thanks to the mysterious powers of her soul-stealing kiss. The Warden clan that has always protected her is suddenly keeping dangerous secrets. And she can barely think about Roth, the wickedly hot demon prince who understood her in ways no one else could.

But sometimes rock bottom is only the beginning. Because suddenly Layla's powers begin to evolve, and she's offered a tantalizing taste of what has always been forbidden. Then, when she least expects it, Roth returns, bringing news that could change her world forever. She's finally getting what she always wanted, but with hell literally breaking loose and the body count adding up, the price may be higher than Layla is willing to pay…
I was so glad I had this book to read right after I finished White Hot Kiss. Only problem...I want the next book in my greedy little hands like yesterday!
Once again the love triangle between Zayne, Roth and Layla was hot hot hot! I do think it was a liiiittle too played out but I still enjoyed it anyway! I think in this book, my heart would have slightly edged to Zayne. Only slightly though.
There are definitely a few twists and turns and surprises. The ending...wow. I didn't see that one coming. And I have to admit that I'm not sure I quite get how it's possible. I can't really say more without giving it away. But the agony of waiting until I can get the next book is just not fair! :)
This book just further proved that the Dark Elements series is one of my favorite series ever!
I gave this book a rating of 4/5.
*FTC Disclosure: I was given this book for free for an honest review as part of the Around the World Tours.