I just finished reading The Body Institute by Carol Riggs for an
Around the World ARC Tour
.
From Goodreads: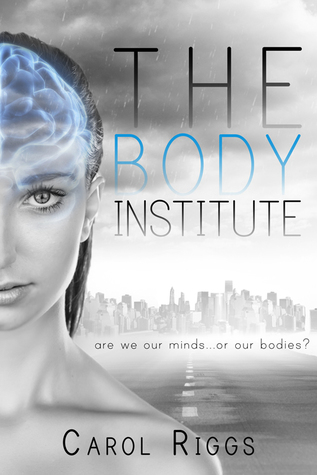 Meet Morgan Dey, one of the top teen Reducers at The Body Institute.

Thanks to cutting-edge technology, Morgan can temporarily take over another girl's body, get her in shape, and then return to her own body—leaving her client slimmer, more toned, and feeling great. Only there are a few catches…

For one, Morgan won't remember what happens in her "Loaner" body. Once she's done, she won't recall walks with her new friend Matt, conversations with the super-cute Reducer she's been text-flirting with, or the uneasy feeling she has that the director of The Body Institute is hiding something. Still, it's all worth it in the name of science. Until the glitches start…

Suddenly, residual memories from her Loaner are cropping up in Morgan's mind. She's feeling less like herself and more like someone else. And when protests from an anti–Body Institute organization threaten her safety, she'll have to decide if being a Reducer is worth the cost of her body and soul…
The idea of The Body Institute is such an intriguing concept to me. How scientists, doctors, and technology could take your brain map and insert it into another body is so crazy to imagine! Yet, it's almost believable that it could happen in the way future.
Although this future is intense. Money is now credits. The government controls so much, including people's health and weight and taxes those who aren't skinny enough. Crazy to think about (although I'd be all for them taxing smokers.)
And then what the Body Institute is hiding. It all made me think. I mean I *know* it's not possible. But it still leaves a little unsettling feeling.
I really liked Morgan. I got her and understood her. She was real. I liked that she wanted to help people become better versions of themselves.
I don't see any indication that there is going to be a sequel but I would so love for there to be! I would love to know what happens to Morgan and the Body Institute.
I gave this book a rating of 4/5.
The Body Institute
will be released on September 1, 2015.
*FTC Disclosure: I was given this book for free for an honest review as part of the Around the World Tours.