On the cruise, I finished reading Bear Witness by Melissa Clark for a
2015 Booksparks YA Summer Reading Challenge!
From Goodreads: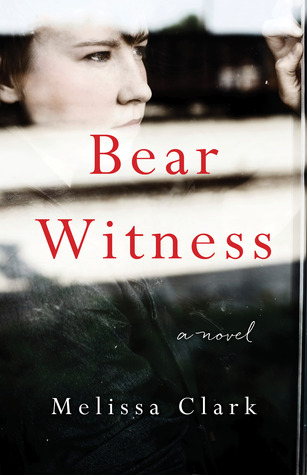 Three years after witnessing the kidnapping of her best friend, Robin, Paige Bellen is expected to continue on with life as usual. Now, with her closest friend out of the country, a messy relationship with Robin's boyfriend, and a family that handles her with kid gloves, Paige isn't sure if she'll ever be able to move forward in life. Bear Witness explores the aftermath of a crime in a small town, and what it means when tragedy colors the experience of being a young adult
My feelings about this book are mixed. On one hand, this is such a chilling tragedy. I wanted to feel for Paige because of the horror that she went through. But I didn't really ever find myself liking her or feeling sorry for her in particular (more for just the situation that she went through). I didn't find her particularly likeable. I also didn't really feel that she came very far, healing-wise.
I did, however, like the way the story was told. The first chapter is current-day. Then each chapter goes back one year until we get to the year of the tragedy and even the year before that (to show the innocence.) I thought that was a unique way to go about the telling of the story.
The book is short and there are only a few chapters so it's definitely a quick read and one you can fly through.
I gave this book a rating of 3/5.
FTC Disclosure: I was given this book for free to review as part of the 2015 Booksparks YA Summer Reading Challenge.