I finished Dreamology by Lucy Keating on Sunday night for an
Around the World ARC Tour
.
From Goodreads: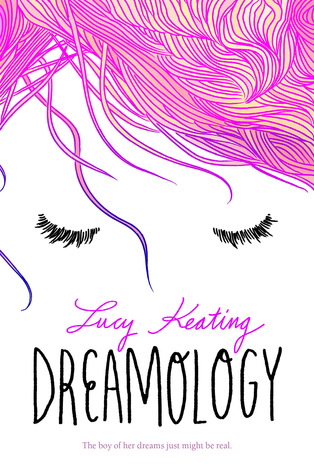 For as long as Alice can remember, she has dreamed of Max. Together they have traveled the world and fallen deliriously, hopelessly in love. Max is the boy of her dreams—and only her dreams. Because he doesn't exist.

But when Alice walks into class on her first day at a new school, there he is. It turns out, though, that Real Max is nothing like Dream Max, and getting to know each other in reality isn't as perfect as Alice always hoped.

When their dreams start to bleed dangerously into their waking hours, the pair realize that they might have to put an end to a lifetime of dreaming about each other. But when you fall in love in your dreams, can reality ever be enough?

Whimsical, romantic and utterly original, Lucy Keating's debut novel will win readers' hearts.
The idea of this story really intrigued me. I wasn't sure how the Dream versions of themselves related to the real world. And I liked the idea of someone's "dream guy" actually being a reality.
It was interesting to find out why Max and Alice dreamed about each other. It makes me wonder to what extent that could really happen (not really the idea of them having the same dreams and being in them together, but that if a scientist could really create why it happened. I know it's vague, but I don't want to give too much away).
I liked Alice. But her dreams were really weird. Even the ones that didn't have Max in them. Maybe it's just me, but I rarely have dreams that weird and fantasy-like. Max--ehh, he was okay. I didn't think he was all that great. And I think Alice would have matched up better with another character.
Overall, a light fluffy read, if you're looking for that.
I gave it a review of 3/5.
Dreamology
will be released on April 12, 2016
*FTC Disclosure: I was given this book for free for an honest review as part of the Around the World Tours.