I finished reading A Walk in the Sun by Michelle Zink last night for an
Around the World ARC Tour.
From Goodreads: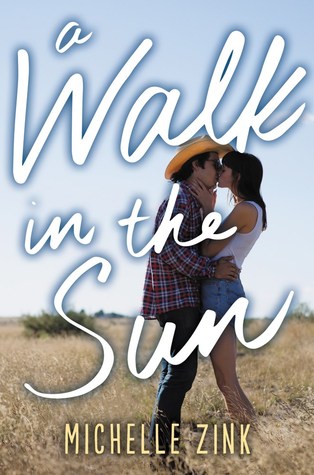 In this Bridges of Madison County for teens, Michelle Zink weaves a magnetic tale about summer love that stays with you long after the seasons change.

Rose Darrow never wanted to spend her life working on her family's farm. But when her family is rocked by an unexpected tragedy she has no choice but to put her plans for the future—and dreams of escaping her small town—on hold.

Bodhi Lowell left home as a kid and hasn't looked back. Years of working farm jobs has given him the one thing he wants most: freedom to travel without answering to anyone. He's already looking past his job at Darrow Farm and plans on leaving in September—until he meets Rose.

Neither Rose nor Bodhi can deny the sparks flying between them, but with the end of summer looming, they must decide if it is better to have loved and lost than never to have loved at all....
This was a sweet, light little book. YA contemporary books are hit and miss with me. Sometimes they seem too immature and annoy me. And other times they're just nice to escape into. And this book fell into the latter.
I liked Rose. I felt so bad for her--she was doing the right thing even though she was stuck in small town, running a farm that she hadn't planned on. And all because she lost her mother, which is devastating enough, which caused her father to become a recluse. I also really liked Bodhi. I felt bad for him too. So the two of them were the perfect pair.
I had different ideas in my head of how the ending could have turned out and I liked the way it was wrapped up. It fit the story well and was just right. Although, honestly, I could easily have read more and been happy! I have other books by Michelle Zink on my bookshelves and I look forward to reading them!
I gave this book a rating of 4/5.
A Walk in the Sun
will be released on May 3, 2016.
*FTC Disclosure: I was given this book for free for an honest review as part of the Around the World Tours.