I just finished reading The Season of You & Me by Robin Constantine for an
Around the World ARC Tour.
From Goodreads: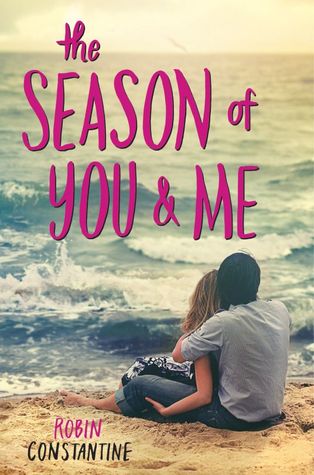 Cassidy Emmerich is determined to make this summer—the last before her boyfriend heads off to college—unforgettable. What she doesn't count on is her boyfriend breaking up with her. Now, instead of being poolside with him, Cass is over a hundred miles away, spending the summer with her estranged father and his family at their bed-and-breakfast at the Jersey Shore and working as the newest counselor at Camp Manatee.

Bryan Lakewood is sick of nevers. You'll never walk. You'll never surf. You'll never slow dance with your date at prom. One miscalculated step and Bryan's life changed forever—now he's paralyzed and needs to use a wheelchair. This is the first summer he's back at his former position at Camp Manatee and ready to reclaim some of his independence, in spite of those who question if he's up for the job.

Cass is expecting two months dealing with heartbreak.
Bryan is expecting a summer of tough adjustments.
Neither of them is expecting to fall in love
This was such a sweet story. It gave us a typical teenage breakup/new love story but threw in an unusual character in that the main guy was in a wheelchair. It was so refreshing to read about a great, strong guy who wasn't your typical main character.
I loved both Cassidy and Bryan. Cassidy is your typical heartbroken teen. Who wouldn't want to get away for a summer after you've been cheated on? And she had the perfect place to go. And then there's Bryan. I've already told you that I thought he was great. And I loved how they were together.
Oh, and Hunter. Man that kid was awesome!! He was so cute and he cracked me up!
I loved how this book gave us a a sweet love story and showed us that having a going through a tragedy doesn't mean giving up hope.
I gave this book a rating of 4/5.
The Season of You & Me
will be released on May 10, 2016.
*FTC Disclosure: I was given this book for free for an honest review as part of the Around the World Tours.